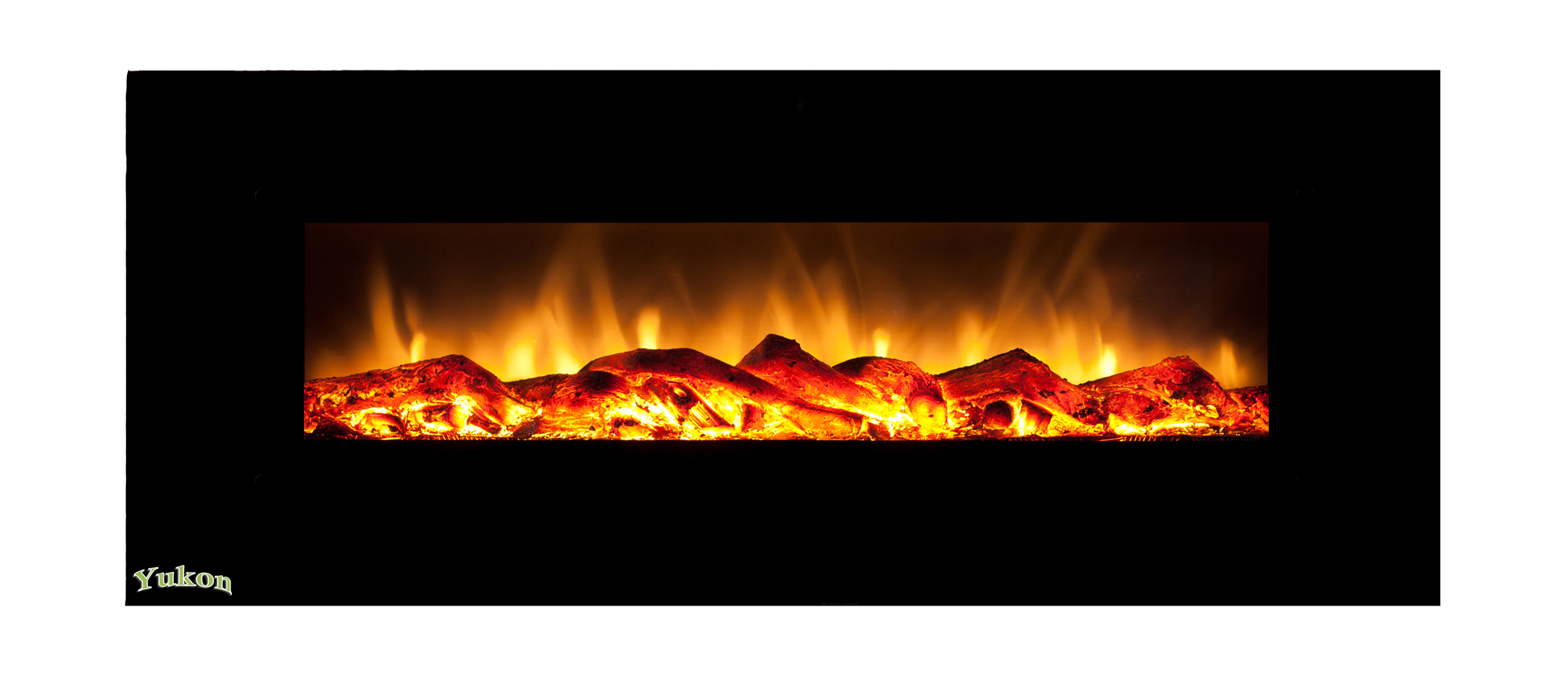 Anyone who's ever lived in a colder climate knows the intimacy of a warm fireplace on a cold night is as much a matter of contrast and atmosphere as it is simply temperature. That atmosphere, given the impulse to huddle together for warmth and human comfort, so often translates into one of intimacy, in everything from the wintery scores of La Boheme and The Nutcracker to the NHL's Winter Classic and NFL's playoff games.
A fireplace has been an integral part of many moments, but for a variety of reasons—everything from economic and environmental concerns to more young people renting apartments for longer rather than buy homes, let alone those with built-in fireplaces—this traditional comfort is absent from far too many homesteads nowadays. However, that does not have to be the case. Electric fireplaces offer a great alternative way of experiencing the warmth and comfort of the traditional commodity without the mess or fuss of a built-in fixture.
There are a few reasons to favor an electric fireplace, not the least of which being its increased potential for portability. Granted, it isn't hard to be more "portable" than a built-in fireplace, but the fact that LED and other plug-in, portable options are available gives you that all-important element of choice. Furthermore, by switching from electric to gas, you can cut down considerably on the amount you have to pay for the latter when it comes to utilities, something no doubt appreciable to apartment-renting Millennials and home buyers alike. In addition, they can usually be plugged into a standard electrical socket and generally don't pose much of a fire risk and are easier to maintain. Add to that the fact that electric fireplaces are among the more chic options in more modern-trending home décor concepts at the moment—especially LED-friendly ones, which can fit in unobtrusively into a home media center and the rationale for looking into buying an electric fireplace becomes clear.
Some of the most crucial elements of any electric fireplace include:
Various coils
A fan, or "blower motor," which blows the heat generated by the unit towards you; the best units contain silent motors with a high efficiency rate
Units which produce artificial flames generally do so via the use of different lights, which cause a refracting effect which simulates the flickering of flames
Different units take up and give off a different amount of energy/heat, so you'll want to be sure that the model you're using is commensurate with both your needs and the best interests of your home as a whole
As with space heaters, it is best to keep electric fireplaces away from curtains or flammable objects, lest they catch fire
If you wish to create a traditional fire, some models are equipped such that their inserts can be removed and the unit made safe for that usage as well
All this and more should help you find the best electric fireplaces in Toronto to warm your home this winter.